Bio-NRGY, Belgique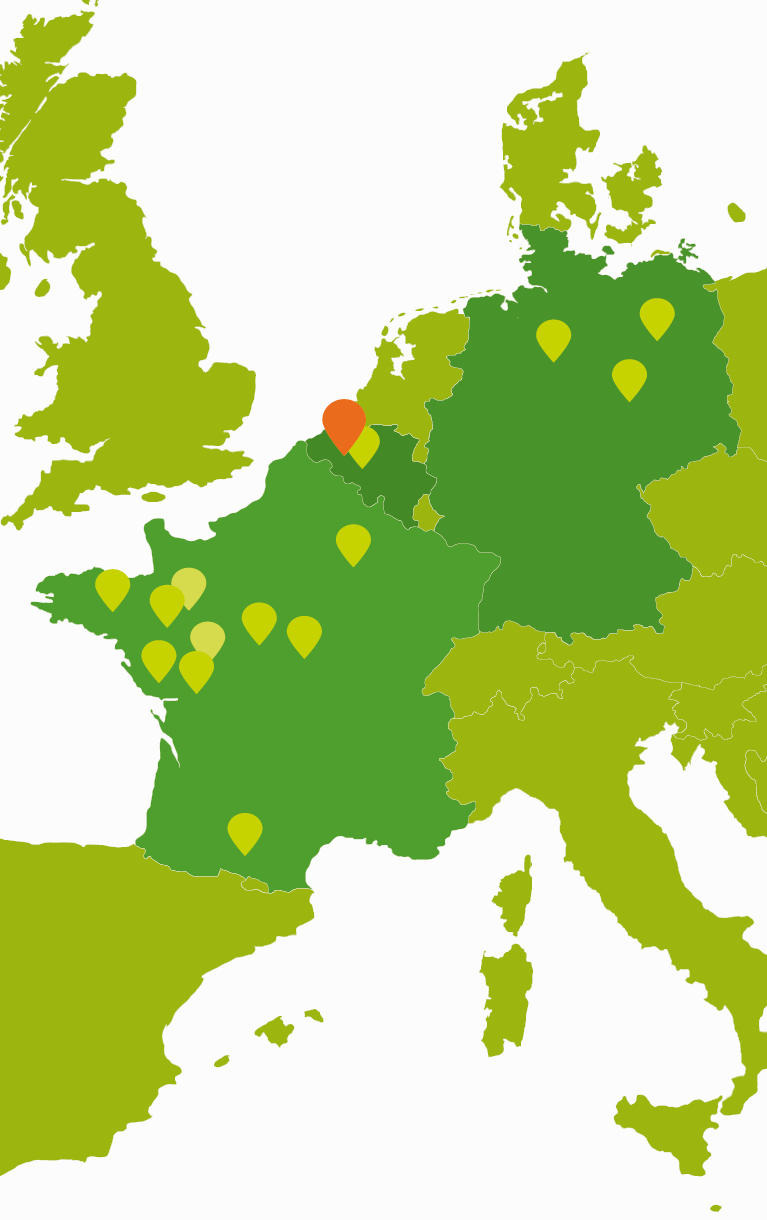 In operation since 2012, Bio-NRGY, initially led by Eneco - a Dutch company specialising in the production of green energy - was taken over by Stefaan Delabie in 2014. The unit treats manure, slurry, agri-food industry by-products and glycerine. With a treatment capacity of 60,000 tonnes per year, it can recover 2.9 MWel of biogas through cogeneration.
Project description
Evergaz and Stefaan Delabie became partners in 2018 with the common intention of optimising the site's industrial performance by finding distinctive digestate treatment solutions. As with the Am-Power site, they invested in an innovative digestate post-treatment process, which consists of extracting water from liquid digestate to reduce land application volumes while preserving the organic value of digestate as natural fertiliser for agricultural soil.
Key data
Aalter, Belgique
Manure, slurry, agri-food industry by-products

Treatment capacity :
60,000 tonnes/year
Biogas recovery by cogeneration :
2.9 MWe
Equivalent number of homes supplied with electricity :
5,400 homes
Investment :
€11.5 million
Commissioning date :
2012
Equity stake taken by Evergaz :
2018
Benefits
Production of renewable energy

Sharing of good practices and feedback from French and Belgian markets

Production of a natural fertiliser placed on the market, substitutable for chemical fertilisers

Innovative post-treatment of digestate, a natural fertiliser for agricultural soil

The new digestate vacuum evaporation treatment process which will be implemented on site is very efficient and enhances the industrial performance and profitability of our facility
Stefaan Delabie GLR, Pioneer in anaerobic digestion in Belgium.