You are
an industrial company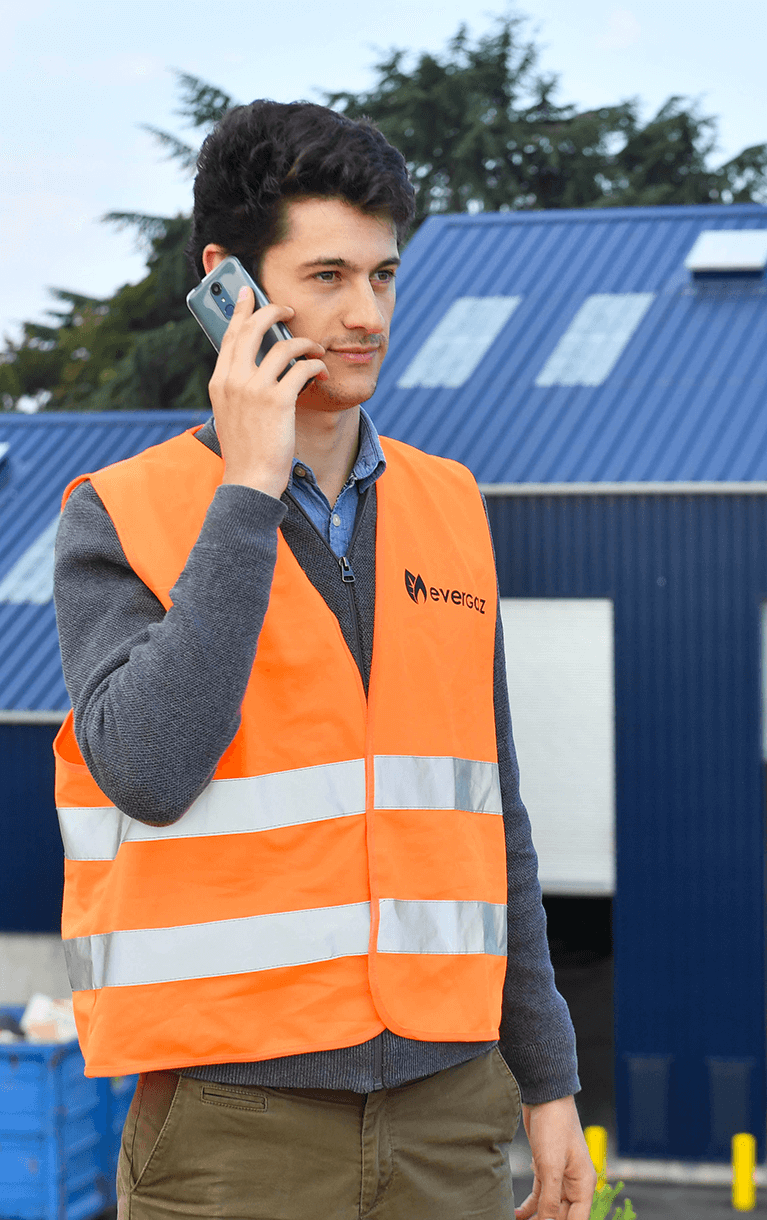 Recover your
organic materials
Sales team
+ 33 (0)6 70 18 45 18
Contact us
Plan your
material collection
Logistics team
+ 33 (0)6 43 00 35 70
Contact us
Put your sustainable development strategy into effect with Evergaz
An outlet for your waste
Anaerobic digestion is a green, competitive outlet for your materials:
livestock effluents
from cereals, green waste
biowaste
winery, dairy, brewery waste
abattoir by-products
agri-food by-products, etc.
Agri-food industry, farm, port infrastructure, restaurateur, waste collector: we can recover all your materials.
Contact us
Green energy for your projects
Anaerobic digestion units can also provide you with:
green electricity and heat for cogeneration projects
biomethane (green gas) or biofuel (BioNGV)
Biomethane for your vehicles
Purified and treated biogas can generate biofuel or BioNGV, capable of supplying gas-powered vehicles. Evergaz supports local authorities, carriers and businesses who wish to convert their fleet to NGV/BioNGV.
Find out about our expertise in NGV/BioNGV