Support for project leaders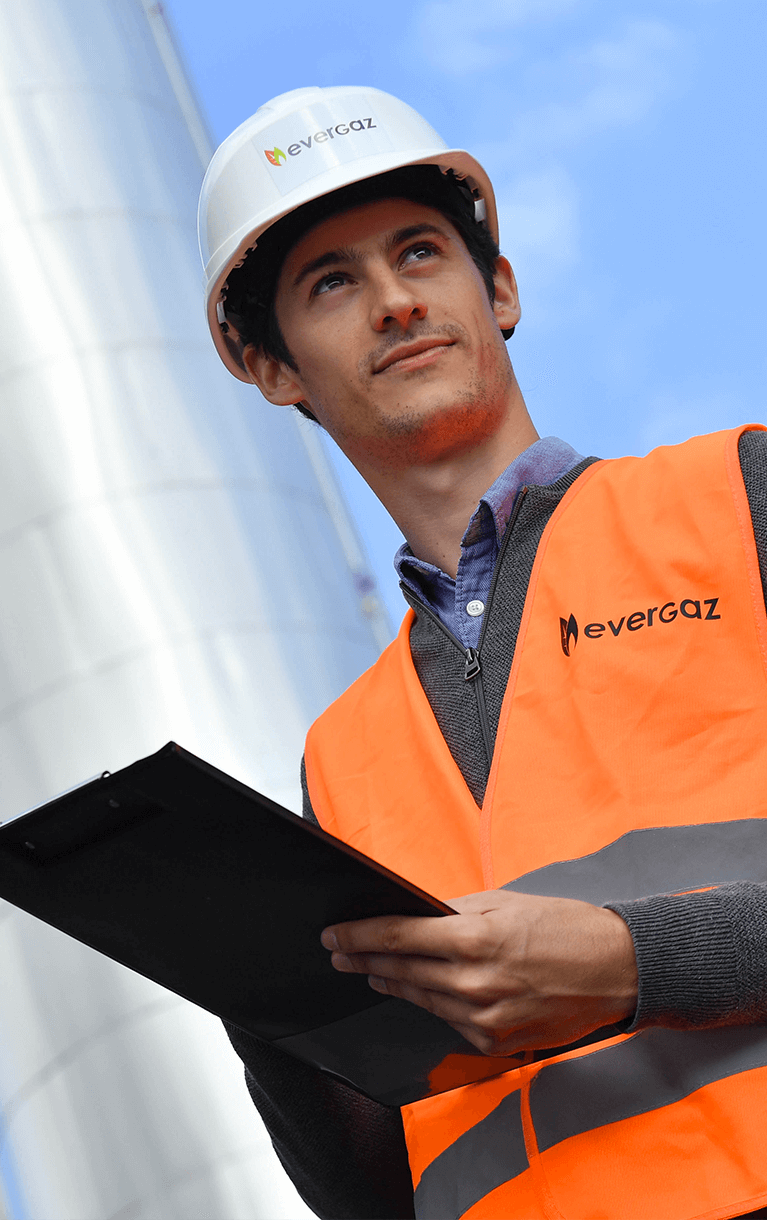 LEDJO Energie: dedicated engineering & consulting subsidiary

The benefits of LEDJO Energie
LEDJO Energie assists Evergaz as biogas operator as well as any other anaerobic digestion project initiator independently of the Evergaz group.
Independent of any contractor or manufacturer
Skills exclusively dedicated to biogas with a Regulatory studies Division and a Construction Division
Feedback: in particular from Evergaz facilities in operation since 2014
Support at every step
Studies: feasibility studies, procurement plan, design, environmental analysis, digestate recovery, etc.
Regulatory assistance: preparation of ICPE applications, regulatory changes, regulatory reports for sites in operation
Operational assistance: performance optimisation, search for resources, land application plans, etc.
Audits of sites in operation, project audits
Training courses
LEDJO Energie has been a registered training organisation since 2017 and provides training to executives from major gas network operators for example.
Customised training courses are provided to suit your needs.
Possibility of organising one or more cogeneration or injection site visits, with practical workshops
Possibility of producing a "feedback" module with presentation of several anaerobic digestion sites in France and Germany
Training content and duration tailored to the target audience and requirements
Possibility of educational modules
Technical overview of biogas
foundations of anaerobic digestion
materials treated
main technologies
Mobilisation of resources
input materials usable
points of attention: costs, seasonality, risks, storage, transport, etc.
waste regulations
Injection of biomethane
characteristics of biomethane
scrubbing techniques
guarantees of origin
inspections and standards
Digestate recovery
characteristics: environmental benefits, odour abatement, etc.
land application methods
regulations
Market and outlook
key figures
European market and France's position
challenges and opportunities of the sector
regulations and acceptability of projects
main players and typologies
natural gas for Vehicles and outlook
Development of a biogas project
key stages in the development of a project
feasibility study, call for tender, ICPE procedures, connection, financial arrangements, construction, contracting process, insurance, consultation and acceptability
Financing and business model
business model of a biogas facility
funding of projects
profitability of biogas projects
subsidies
Risk control
regulations (ATEX, ICPE, etc.)
accident rate
safety and good practices