Méta-Bio-Energies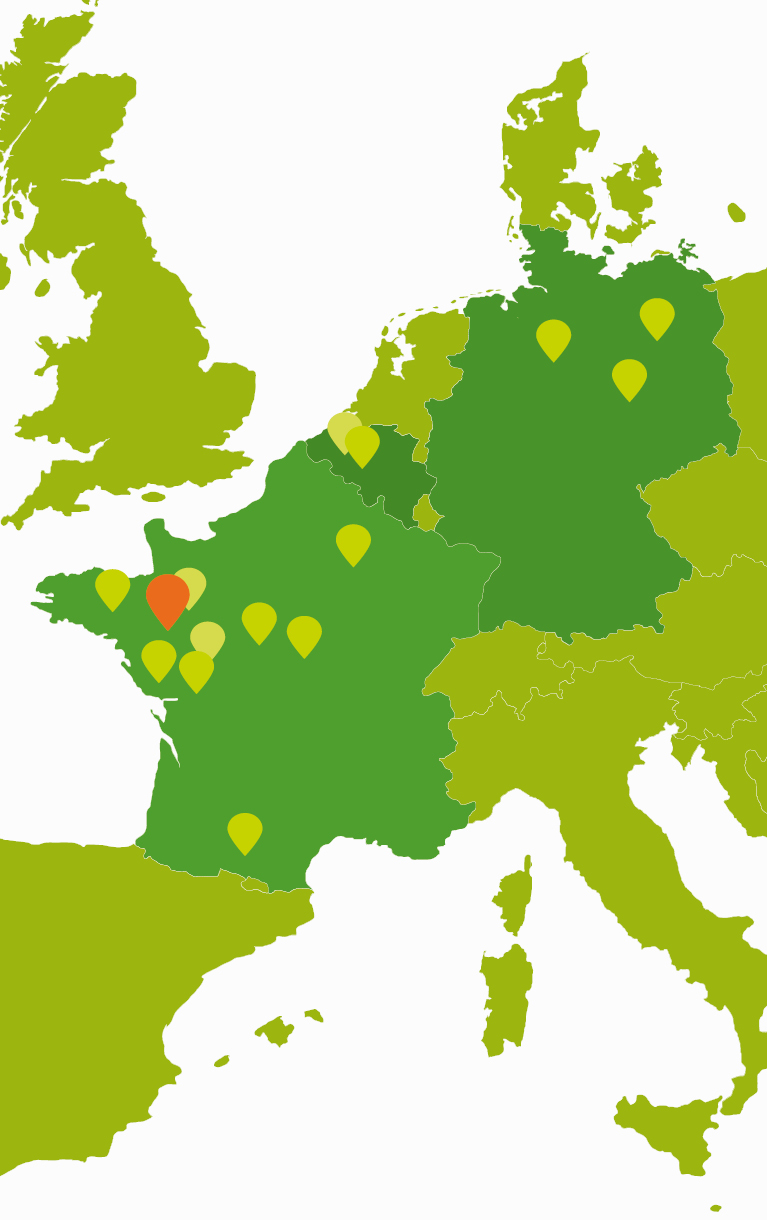 In 2015, Evergaz took a stake in the Méta-Bio-Energies biogas facility, alongside Suez, the Avril Group and Caisse des Dépôts et Consignations.
Project description
Founded in 2007, the Méta-Bio-Energies is located in Combrée, in the north of the Maine et Loire department. In 2012, Méta-Bio-Energies embarked on the construction of an anaerobic digestion unit, an opportunity to deliver on its environmental commitments by producing green energy and developing its range of fertilisation products thanks to digestate generated by the digestion of the waste treated.
Méta-Bio-Energies essentially treats waste from the agri-food industry, agriculture or municipal green waste. One of the characteristics of this eco-site is that it treats, using its depackager, waste from the retail industry unfit for consumption, or industrial biowaste. The green electricity produced is subsequently fed into the power grid and hot water from the cooling of the engine is reused by nearby greenhouses.
Key data
Combrée, Ombrée d'Anjou, Maine-et-Loire, France
Waste from the food industry, agriculture or municipal green waste

Treatment capacity :
24,000 tonnes/year
Biogas recovery by cogeneration :
1.8 MWe
Avoids the emission of :
1,400 tonnes of CO2 per year, i.e. the equivalent of 897 cars
Equivalent number of homes supplied with electricity :
3,400 homes
Green heat produced and supplied to the neighbouring company :
8,000 MWh
Investment :
€9.3 million
Land application plan :
3,800 ha, 35 farmers associated with the land application plan

24,000 m3 of digestate for the improvement of agricultural soil in 3 departments (Loire-Atlantique, Maine-et-Loire and Mayenne)

Commissioning date :
2012
Benefits
Waste treatment solution

Recovery of the organic part of biowaste from the retail industry

Production of green energy