Tiper Méthanisation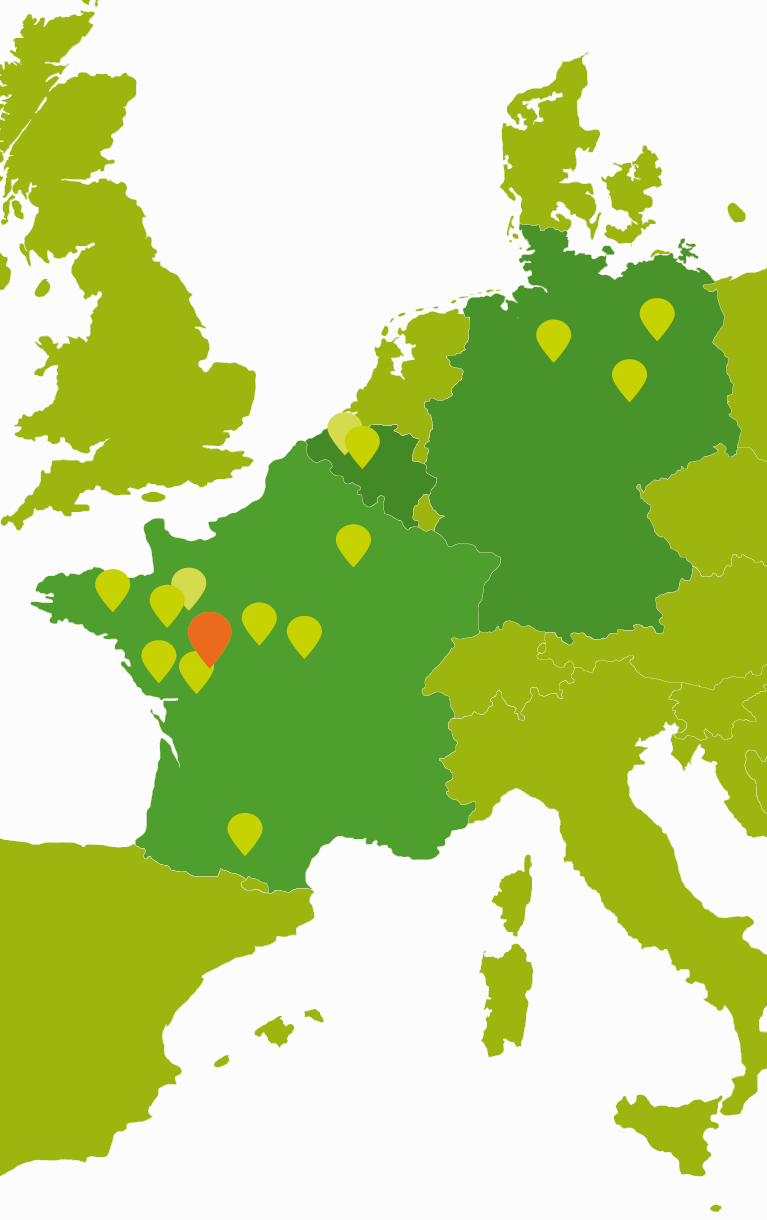 Commissioned on 25 October 2013, the Tiper Méthanisation biogas facility is located in Louzy, Deux-Sèvres department.
Project description
The biogas facility recovers organic materials produced by farms (cereal growers, breeders) and food processing industries within a 30 km radius. Green electricity and heat (hot water and steam) are produced from these agricultural and agri-food by-products. Electricity is sold to the local electricity board (Séolis) and steam is used locally by the Bellanné Company, supplier of products for animal nutrition, vine and crop productions.
In 2005, the Tiper facility project was initiated by the community of municipalities and coordinated by the chamber of agriculture. 60 farmers got together in 2006 to attend the presentation of the project. The ABBT (Association Biomasse du Bassin Thouarsais) was founded in 2007. Made up of animal and grain farmers as well as agri-food manufacturers, its purpose is to federate and contribute to the unit's development. The ABBT helps shareholder farmers expand their application surfaces, make the most of the agronomic quality of digestate, reduce chemical fertilisation on their land and bring down their land application costs. Evergaz bought the shares held by the Méthaneo Company in 2018 and took a stake in Tiper Méthanisation alongside the ABBT and Séolis Prod.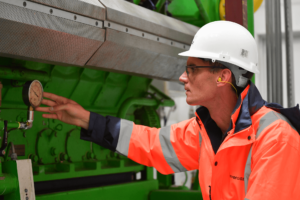 Key data
Louzy, Deux-Sèvres, France
Slurry, manure, crop by-products, waste from agri-food industries

Treatment capacity :
75,000 tonnes/year
Biogas recovery by cogeneration :
2.1 MWel
Avoids the emission of :
7000 tonnes of CO2 per year, i.e. the equivalent of 4487 cars
Equivalent number of homes supplied with electricity :
4,000 homes
Investment :
€16 million
Land application plan :
8,500 ha, 60 municipalities and 50 farms
Evergaz takeover date :
10 December 2018
Commissioning date :
25 September 2013
Benefits
Reduction in greenhouse gas emissions

Industrial waste treatment in a local loop

Production of green energy

Reduction in the territory's energy dependency

Creation of local jobs unlikely to be relocated

Reduced energy bill for industrial companies via thermal recovery

Farms' access to economical natural fertiliser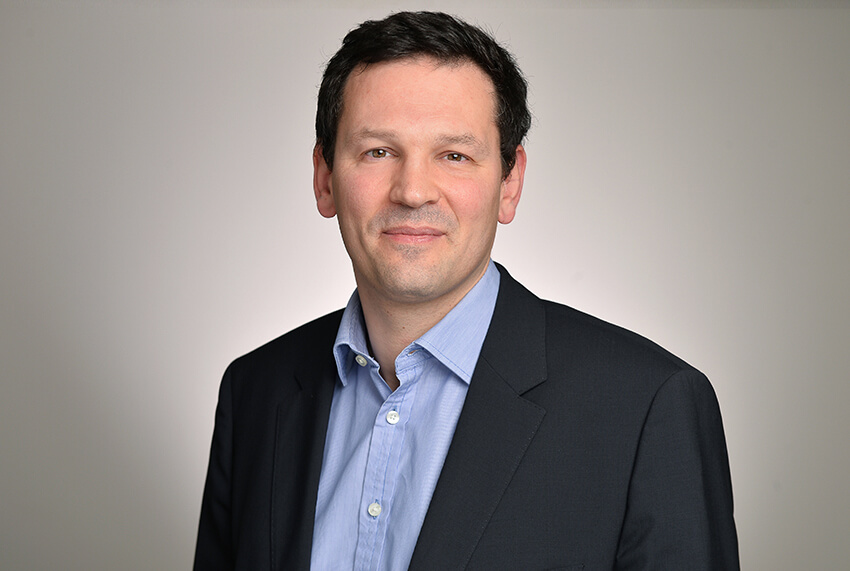 Tiper Méthanisation est l'illustration du rôle essentiel de la méthanisation dans les territoires : solution de traitement de déchets locaux et de production d'énergie renouvelable, le biogaz rend un service local, à la fois environnemental, économique et social
Fréderic Flipo, Managing Director of Evergaz
Project partners